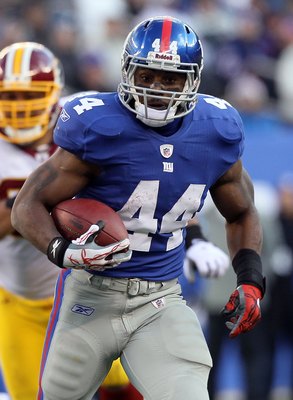 Wide receiver Hakeem Nicks was not a participant in practice for the third consecutive day. He attended practice and was seen playing catch on the sideline, but did not run or participate in any drills. Nicks has been ruled out for this week against Washington…Steve Smith was in pads participating in team drills, but the Giants have listed Smith as doubtful.
Left tackle David Diehl practiced in pads and participated in individual drills. He has been officially listed as doubtful for this Sunday. Coach Coughlin addressed Diehl's progress. Bu saying "He's working." It might be an uphill battle for Diehl, who has been battling chronic hamstring issues this season. "We'll see about the ready part. He's working," commented Coughlin.
Center Sean O'Hara was at practice but participated in strictly individual drills….Guard Shawn Andrews is officially ruled out, battling severe back pain. Coughlin has not seen any progress from Andrews. "No. Still struggling," noted Coughlin…Coughlin commented on the status of defensive back Will Blackmon saying that "He's made progress, but not as fast as we'd like." Blackmon will miss this Sunday's game as he has been ruled out.