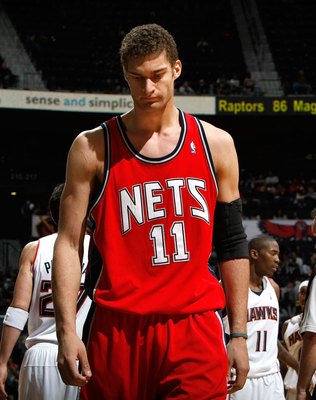 With ice storms invading the tri-state area, the Nets were frozen in place as the Sixers breezed past New Jersey 106-92. Philadelphia's transition game was in full force outscoring the Nets in fast break points 38-5. Head coach Avery Johnson desperately tried to infuse energy and passion into a lethargic Nets squad midway through the third quarter. Johnson stormed onto the court and confronted official Brent Barnarky following a no-call as Devin Harris tangled with Sixers forward Elton Brand.
New Jersey's lead general had been ejected and while making his exit into the tunnel Johnson emphatically implored his team to play with enthusiasm and focus. From thereon, New Jersey ratcheted up their intensity level closing what once stood as a 21 point margin to a single digit deficit at 75-66 with 36 seconds remaining in the third quarter.
In the final stanza, Philadelphia point guard Lou Williams took matters into his own hands, coming up with clutch baskets time and time again, answering the Nets late surge. Williams would finish with a game high 26 points on 7 of 12 shooting, tallying three assists and improbably two blocks. Nets Brook Lopez, Kris Humphries and Devin Harris all finished with a team high 16 points, with each scoring in spurts and struggling to bring flow and continuity to a stagnant offense.
On Friday, the Nets motor into the Palace of Auburn Hills to face a Pistons team that has dropped its last four contests. The Nets defeated Detroit twice this season, the first occasion opening night 101-98 and their latest meeting on January 21st 89-74. Friday night, the Nets go for the three game sweep of a reeling Pistons squad and look to capture their six win in their last ten games.
Prediction:

Nets 98- Pistons 91
Player of the Game:

Brook Lopez 28 points 6 rebounds.