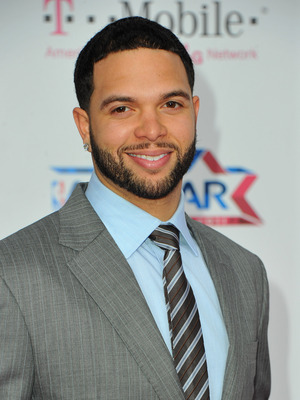 While most Nets fans were tucked away in bed; discontent and dreaming of a gloomy future for their Nets, general manager Billy King was on the phone securing the franchise's cornerstone player. Less than a day after watching Carmelo Anthony land in Manhattan, the Nets closed the book on the Melo-drama. New Jersey wasted little time completing a trade for superstar floor general Deron Williams. Nets fans recall the fateful day when a superstar point guard fell out of favor in Phoenix and into their lap in the Garden State. That man was Jason Kidd and the comparisons between Williams and Kidd are aplenty. Much like Kidd's rapport with Scott Skiles, Williams and Jerry Sloan's relationship in Utah deteriorated this season in what ultimately culminated in Sloan's resignation after 23 years in the NBA.
Much like Kidd, Deron Williams is now being deemed the franchise savior. Williams brings leadership, pizzazz and unselfish play to a Nets squad desperately seeking a proven winner. Deron was not reticent in his intentions to make a playoff push with the Nets a whopping 9.5 games out of the eighth and final playoff spot. If anyone is accustomed to Cinderella stories it's the Nets faithful; who witnessed one player transform their franchise from the laughingstock of the league into back to back Eastern Conference Champions.
If history has taught us something, it's that anything is achievable if the desire meets the determination. With an owner determined to build an NBA Champion and a point guard embracing a leadership role, New Jersey has certainly taken a big leap forward. Although a far cry from a championship contender, with the NBA's premier point man, the Nets have the opportunity to recruit additional top flight talent to fill out their roster. With 25 games remaining, the Nets are preparing for the homestretch and will need their newly acquire all-star to conjure up some late season magic if they hope to make a bid for postseason play.