11:46:00 PM
The New Jersey Devils are making up for lost times, shedding their label as one of the worst teams in hockey. The Devils are playing with a tenacity and peskiness that was absent from the opening third of their season. Thursday, the Devils sauntered in to Madison Square Garden looking every bit the part of a playoff team despite their abysmal 18-30-3 record. The Garden State bunch thrived under the bright lights of MSG with Danius Zubrus percolating for the second consecutive game.
Zubrus would tally a goal and assist each propelling New Jersey to eight wins in ten tries. New Jersey Goaltender Martin Brodeur was brilliant once against notching 25 saves, the same could not be said for Rangers patrolman Henrik Lundvquist who surrendered 3 goals on 12 shots. The Devils still trail eighth place Atlanta by 18 points with 31 games remaining, but New Jersey has put their horrific start in the rear view and appear primed for a strong run at a playoff berth.
10:36:00 PM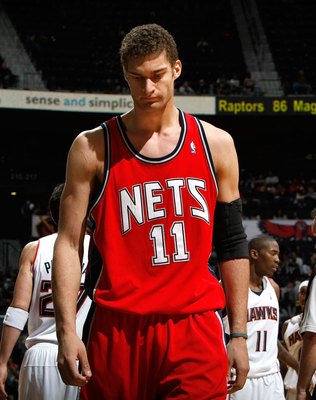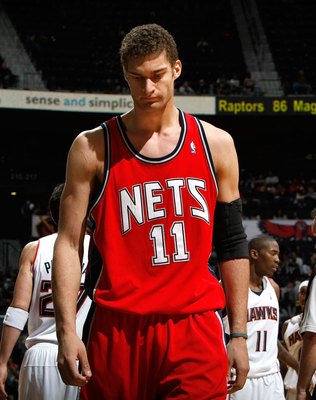 With ice storms invading the tri-state area, the Nets were frozen in place as the Sixers breezed past New Jersey 106-92. Philadelphia's transition game was in full force outscoring the Nets in fast break points 38-5. Head coach Avery Johnson desperately tried to infuse energy and passion into a lethargic Nets squad midway through the third quarter. Johnson stormed onto the court and confronted official Brent Barnarky following a no-call as Devin Harris tangled with Sixers forward Elton Brand.
New Jersey's lead general had been ejected and while making his exit into the tunnel Johnson emphatically implored his team to play with enthusiasm and focus. From thereon, New Jersey ratcheted up their intensity level closing what once stood as a 21 point margin to a single digit deficit at 75-66 with 36 seconds remaining in the third quarter.
In the final stanza, Philadelphia point guard Lou Williams took matters into his own hands, coming up with clutch baskets time and time again, answering the Nets late surge. Williams would finish with a game high 26 points on 7 of 12 shooting, tallying three assists and improbably two blocks. Nets Brook Lopez, Kris Humphries and Devin Harris all finished with a team high 16 points, with each scoring in spurts and struggling to bring flow and continuity to a stagnant offense.
On Friday, the Nets motor into the Palace of Auburn Hills to face a Pistons team that has dropped its last four contests. The Nets defeated Detroit twice this season, the first occasion opening night 101-98 and their latest meeting on January 21st 89-74. Friday night, the Nets go for the three game sweep of a reeling Pistons squad and look to capture their six win in their last ten games.
Prediction:

Nets 98- Pistons 91
Player of the Game:

Brook Lopez 28 points 6 rebounds.
10:33:00 PM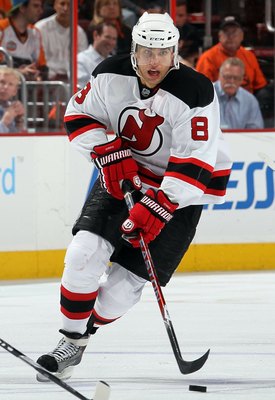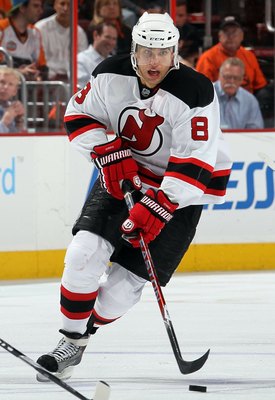 Prior to Tuesday night's game, Devils owner Jeff Vanderbeek dispelled any notion that he aims to sell the franchise. Vanderbeek's minority partner, Brick City LLC, has different intentions as they have explored selling their stake in the team along with arena naming rights. With the Devils managing partner clearing the air, there was a hockey game underway at the Prudential Center. The Devils faced off with the Ottawa Senators, a team New Jersey will need to leap frog if they hope to capture the eighth and final playoff spot.
Although the postseason may be a pipe dream the Devils have a championship pedigree that cannot be ignored. Goaltender Martin Brodeur has been in rare form earning a save percentage of 0.94 against Ottawa, while his defensemen shielded the net allowing only 16 shots on goal. Danius Zubrus earned first star honors with his third period tie-breaking goal. The Devils lone all-star, Patrick Elias, lit the lamp in the second period securing the game's third star award.
New Jersey will enjoy Wednesday off before they venture across the Hudson River to tangle with the reveled New York Rangers Thursday at Madison Square Garden. In three head to head matchups this season,the Blue Shirts outscored the Devils a combined 12 -2, with New Jersey dropping all three contests. New Jersey aims to get off the snide against their cross river rivals and skate out of the world's most famous arena with their eighth win in the last ten games.