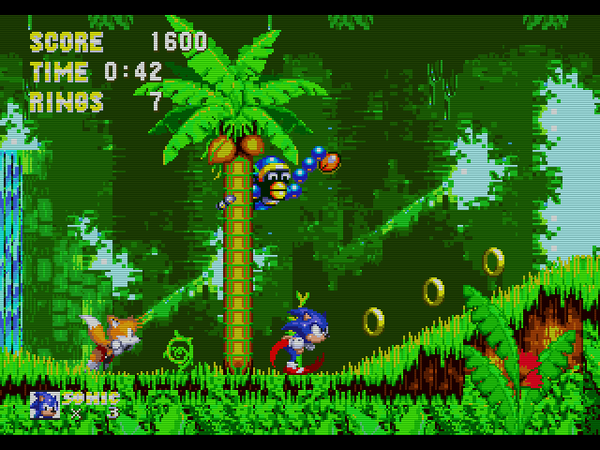 5. Pete Sampras Tennis
Whether it was the pretentious "Quiet Please" from the PA announcer or the life-like grunts from each player, this Genesis classic was loads of fun and had 4 player action to boot.
4. Super Baseball 2020
It's scary to think that the year 2020 is just around the corner, but this futuristic baseball game features robots and mutants that could hit and pitch with the best of them.
3. Sonic and Knuckles
What could be better than playing as Sonic's arch-nemesis and playing classic levels and new worlds with a bevy of characters to choose from.

2. Sonic the Hedgehog
Move aside Mario there's a new sheriff in town. This speedy little rascal became the face of the Genesis console and his debut was a masterpiece.

1. Sonic 3
The most polished and refined of the Sonic series, Sonic 3's adventure was the best of the bunch and is widely considered a top 5 game of all-time