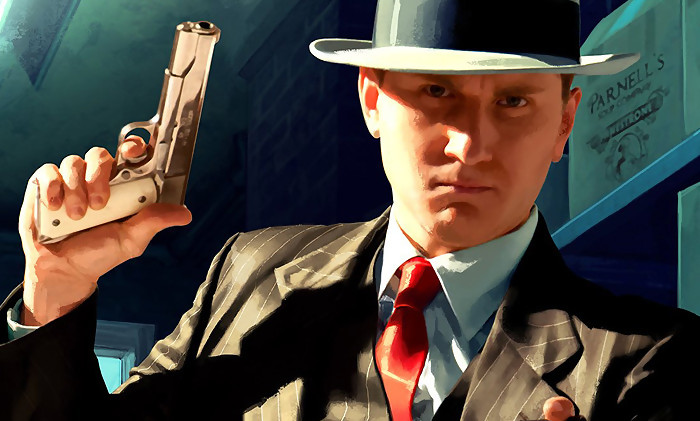 Rockstar Games announced today that four new versions of L.A. Noire will be coming this holiday season. On November 14, 2017, the blockbuster detective thriller is scheduled to be released for XBox One PlayStation 4 and Nintendo Switch.
In addition to three new versions released for the three next-gen consoles, L.A. Noire: The VR Case Files features seven select cases from the original game built specifically for the virtual reality HTC VIVE™ system.
The game is set in 1940's post-war Los Angeles where U.S. veteran and newbie detective Cole Phelps investigates a series of cases inspired by real-world crimes. With each case successfully solved, it brings the detective closer to the dark force that is driving violent crime in the seedy city.
The game uses facial capture technology, MotionScan, to bring each character and action to life like never before.
"We're excited to bring L.A. Noire's unique mix of real detective work, classic Hollywood atmosphere and thrilling action to these new platforms," said Sam Houser, Founder of Rockstar Games. "Now with a choice of spectacular virtual reality, stunning 4K, or the freedom of portable play, these enhanced versions are a perfect opportunity for players to experience this richly detailed world in a whole new way."
The Nintendo Swith version features a Joy-Con mode with gyroscopic, gesture-based controls, HD rumble and new wide and over-the-shoulder camera angles, plus contextual touchscreen controls for portable detective work.
The Xbox One and PlayStation 4 version includes greater visual fidelity and authenticity along with enhanced lighting and clouds, new cinematic camera angles, high resolution textures and more.
L.A. noire plays natively in 1080P for the PlayStation 4 and Xbox One consoles and stunning 4K for PlayStation 4 Pro and Xbox One X.
L.A. Noire is not yet rated by the ESRB. For more information, please visit
www.rockstargames.com/lanoire
.